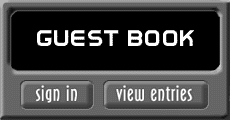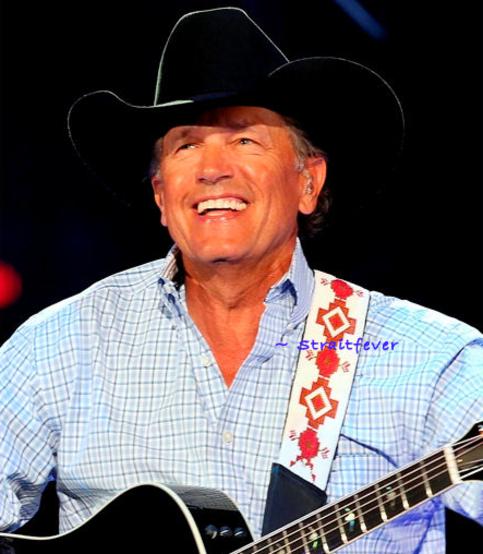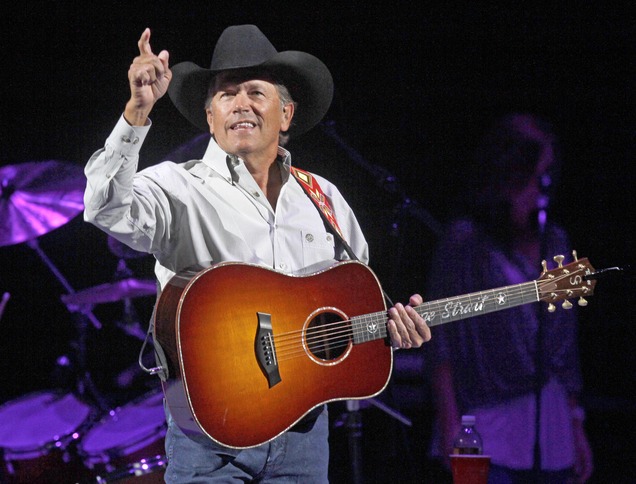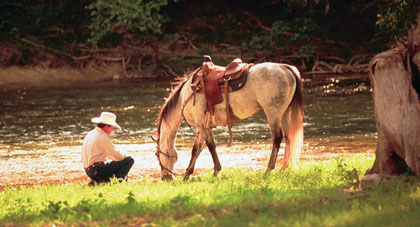 Strait Fever  ~  This website was first created and established on AOL in 1992.  I am a career long George Strait fan, and I am proud to have the oldest George Strait site on the Internet.  I had the AOL Chatroom called "Strait Stuff," then started a Straitfever group in "Yahoo Groups."  I moved the group concept to Face Book Groups under "George Strait Fever," feeling it was more user friendly, and a better place to share George photos, videos, reviews, news, and personal Strait stories. 

Please note: This is not George's website.  Please do not write me with requests. I feel for your causes, and understand your feelings towards George however I am not employed by George, and I cannot help you.  Write to George or the Ace in the Hole Band using Manager Erv Woolsey's address which is on every George Strait CD/DVD.  

Thank you.


I hope you've enjoyed browsing through my pages.  Your comments and suggestions are welcome, please sign my new second Guestbook    Thank-you & happy trails!


© Copyright 1992 -2016- All Rights Reserved



George Strait,

The King of Country Music,

Currently has 60 #1 hits in a single chart format, more than any other recording artist - including all genres of music. He has sold close to 70 million records, garnering him 33 different platinum or multi-platinum albums resulting in the most RIAA platinum certification in country music,

and the third in all genres, behind only

The Beatles and Elvis Presley. 

With currently 85 top ten hits George is the first act to hit the top 10 on Billboard for 32 straight years.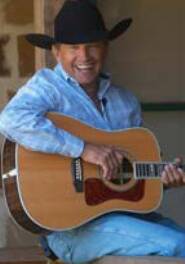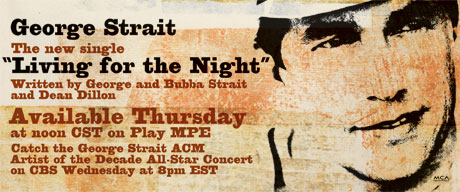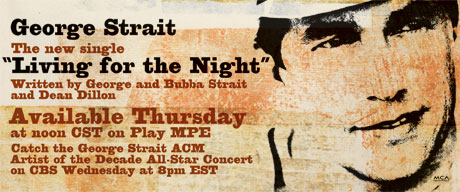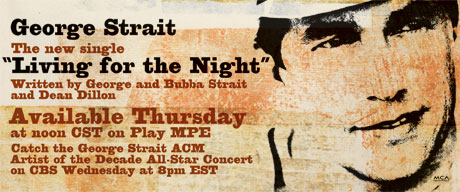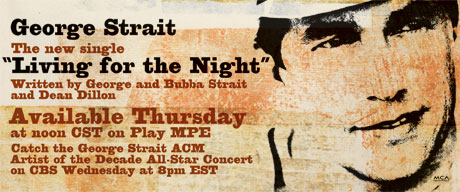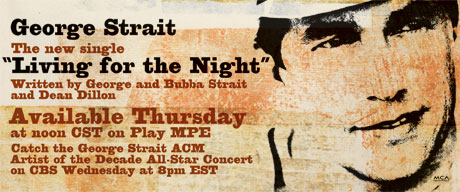 Welcome: Straitfever was last updated: January 7, 2015
Long live the King of Country Music.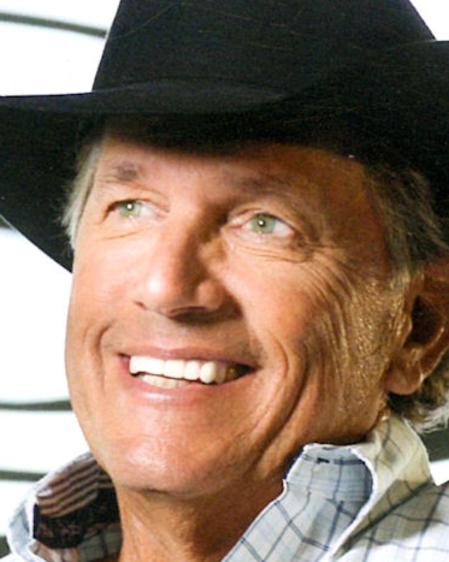 Notes from Linda:

»

A DVD of the 2014 George Strait Team Roping Classic is now available for purchase from RodeoVideo.com
»

George has reminded his fans during his two year tour that although he will no longer be touring, he is by no means "gone."  He signed with MCA for five more albums of Strait music in the years ahead. George says he is looking forward to more time for writing, and will select, and choose his appearances after a year off  in 2015 during which he will complete his next album.  So, be assured, the best is yet to come from George Strait.
»

GEORGE STRAIT WAS AT COWBOY'S DANCEHALL
the evening of  October 7th to stand with his long time "Cowboys Like Us" motorcycle buddies.  All of them were presented with the Soaring  Eagle award in recognition of  "For The Love Of Kids And Harleys."
It's the 20th anniversary of the benefit, which has raised more than $3 million for children's charities in Bexar and Comal counties, San Antonio Texas.   Strait, a longtime guest auctioneer for the event, is being honored alongside his friends who created the charity.

The entertainment included the great  Texas Jamm Band (which is headed by members of  Strait's Ace in the Hole band), and the Randy Rogers Band.  King George heard the Texas Jamm Band from backstage, and was compelled to join them.  He treated fans to "Amarillo By Morning," and "Troubadour" before starting his portion of the auction.  A good time was had by all as George reminded us that we were there to raise money for the kids.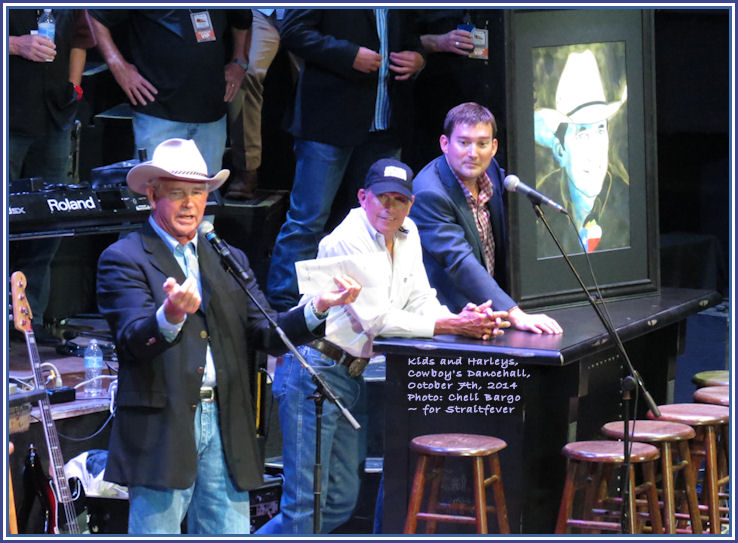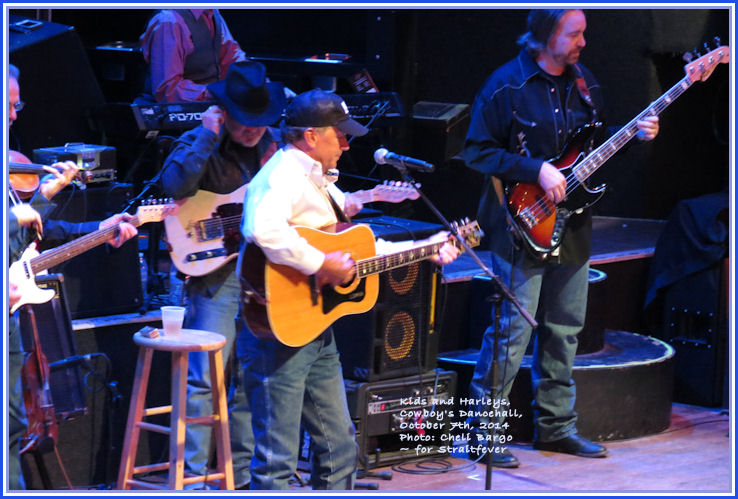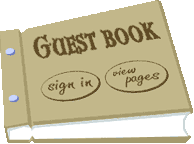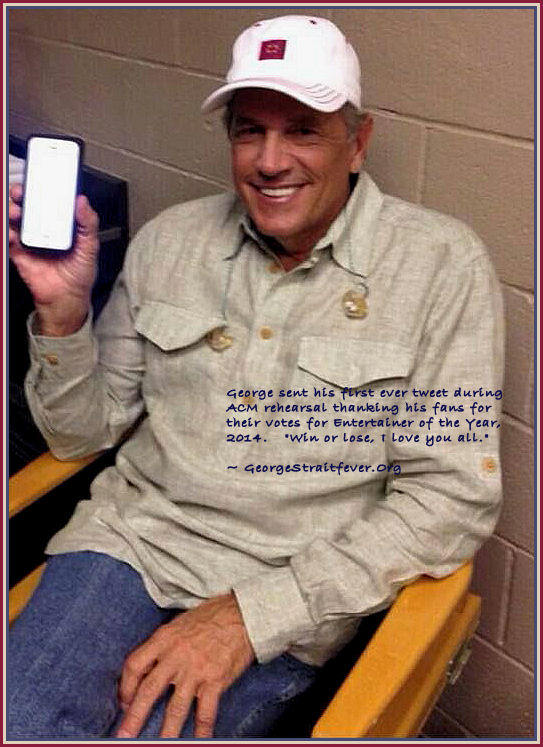 »

George released the Arlington Texas concert in a DVD which is better than the CD because it has 40 songs, all but one song from the concert!   ('Folsum'  was not included, as the guest artists erred on the lyrics.)   This DVD is a must have for a George Strait fan.   George was emotional, and at the top of his game, in fine voice.   The Ace in the Hole Band gave a tremendous performance, as always.  

»

The Tough Enough to Wear Pink Golf Tournament is a tradition during the Wrangler National Finals Rodeo.  They played in the fog in 2014.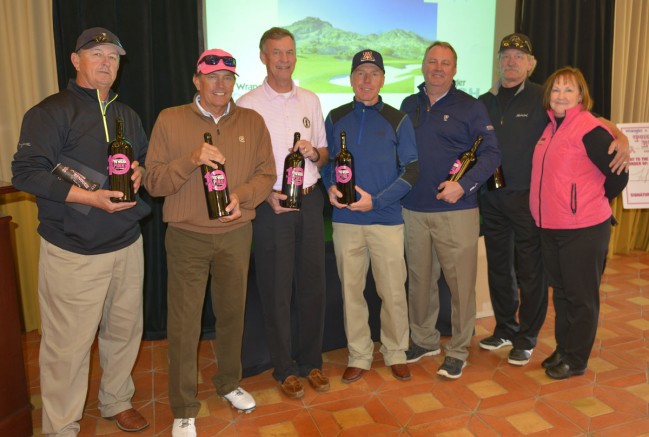 Tough Enough to Wear Pink is thankful for George Strait and the men behind Wrangler for their support of the cause. On Saturday, December 6, Terry Wheatley presented special bottles of 10th Anniversary Tough Enough to Wear Pink Purple Cowboy wines at the annual George Strait TETWP golf tournament at the challenging Cascata golf course in Las Vegas.