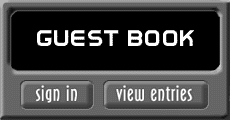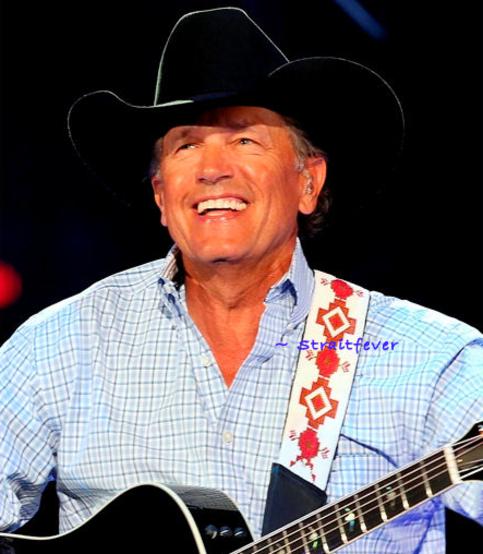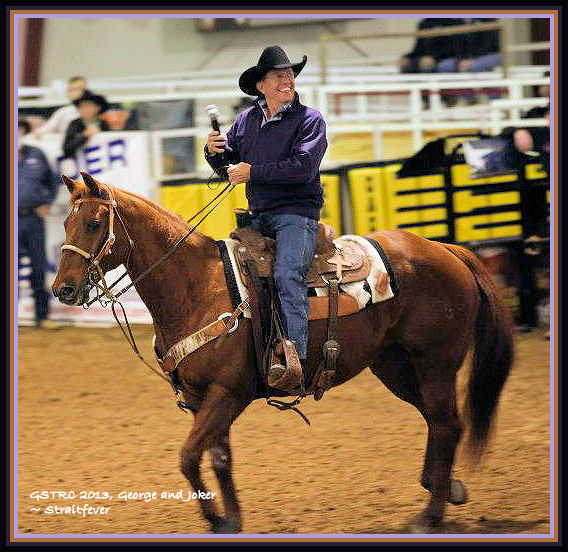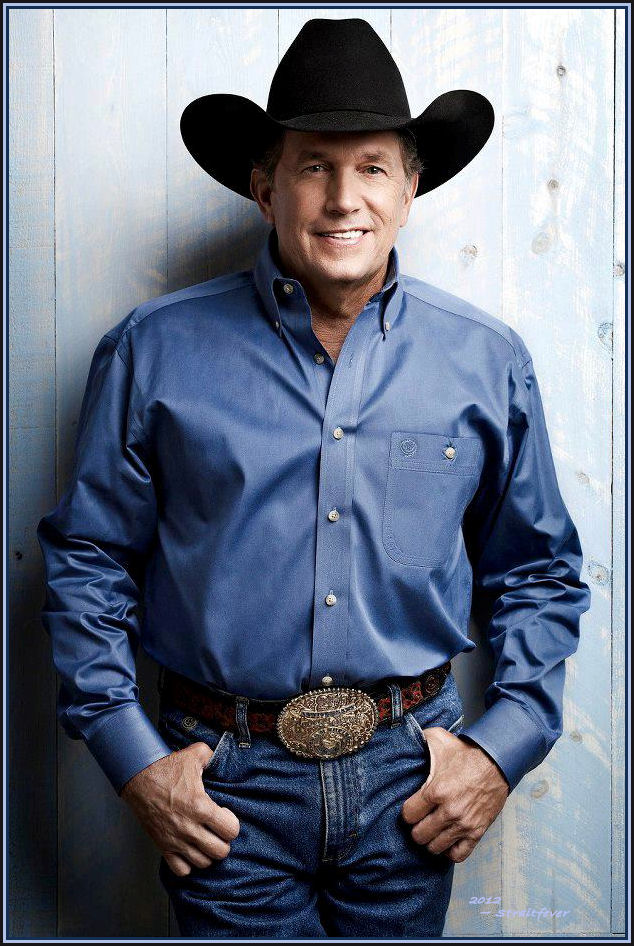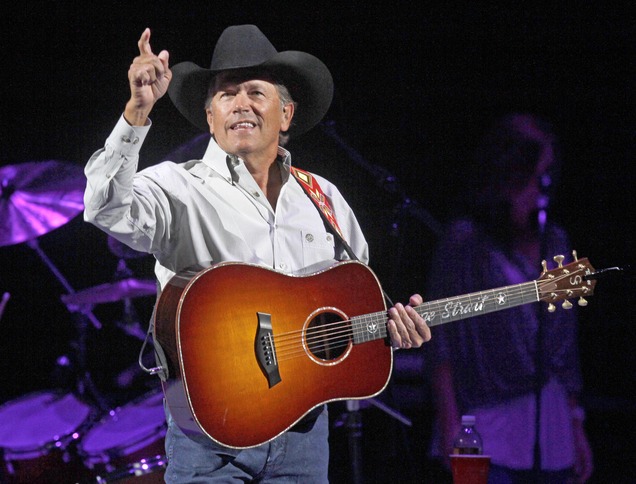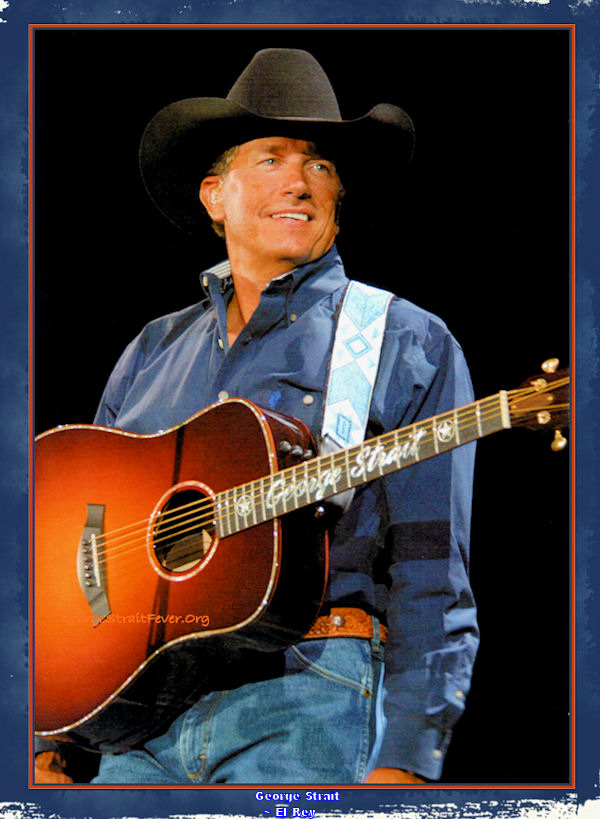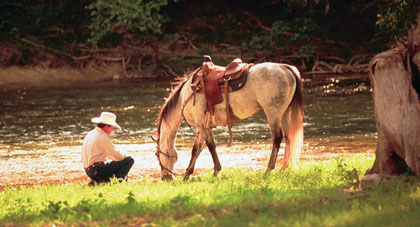 Strait Fever  ~  This website was first created and established on AOL in 1992.  I am a career long George Strait fan, and I am proud to have the oldest George Strait site on the Internet.  I had the AOL Chatroom called "Strait Stuff," then started a Straitfever group in "Yahoo Groups."  I moved the group concept to Face Book Groups under "George Strait Fever," feeling it was more user friendly, and a better place to share George photos, videos, reviews, news, and personal Strait stories. 

Please note: This is not George's website.  Please do not write me with requests. I feel for your causes, and understand your feelings towards George however I am not employed by George, and I cannot help you.  Write to George or the Ace in the Hole Band using Manager Erv Woolsey's address which is on every George Strait CD/DVD.  

Thank you.


I hope you've enjoyed browsing through my pages.  Your comments and suggestions are welcome, please sign my new second Guestbook    Thank-you & happy trails!


© Copyright 1992 -2016- All Rights Reserved



George Strait,

The King of Country Music,

Currently has 60 #1 hits in a single chart format, more than any other recording artist - including all genres of music. He has sold close to 70 million records, garnering him 33 different platinum or multi-platinum albums resulting in the most RIAA platinum certification in country music,

and the third in all genres, behind only

The Beatles and Elvis Presley. 

With currently 85 top ten hits George is the first act to hit the top 10 on Billboard for 32 straight years.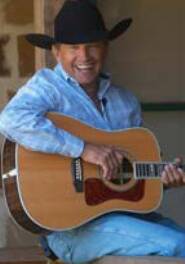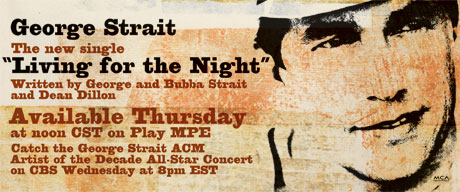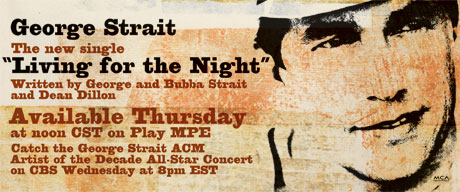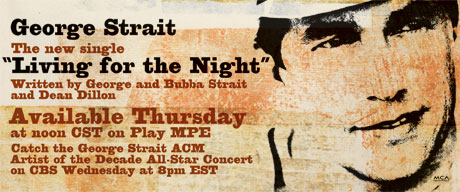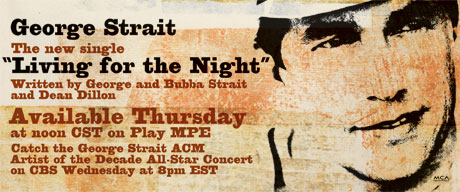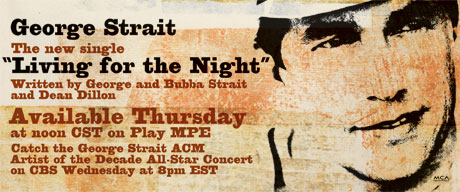 Welcome: Straitfever was last updated: March 13, 2015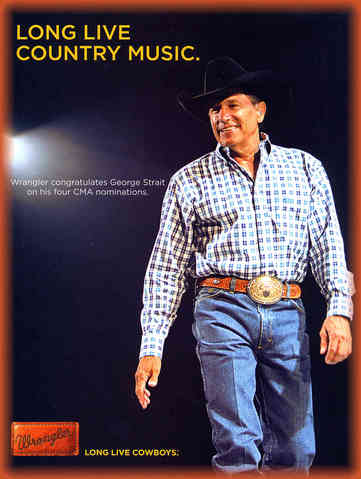 Long live the King of Country Music.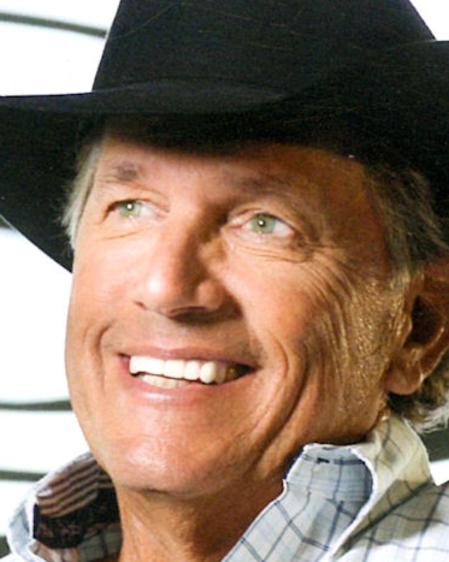 Notes from Linda:

»

A DVD of the 2014 George Strait Team Roping Classic is now available for purchase from RodeoVideo.com
»

George has reminded his fans during his two year tour that although he will no longer be touring, he is by no means "gone."  He signed with MCA for five more albums of Strait music in the years ahead. George says he is looking forward to more time for writing, and will select, and choose his appearances after a year off  in 2015 during which he will complete his next album.  So, be assured, the best is yet to come from George Strait.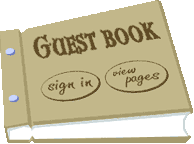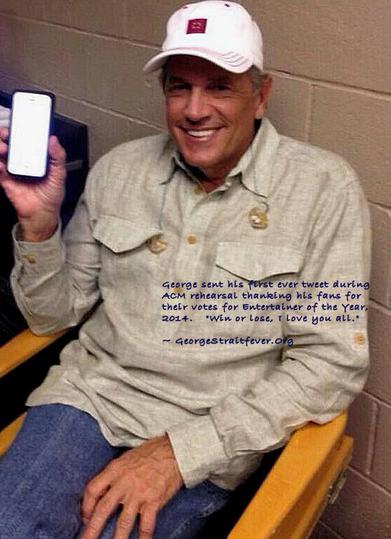 »

Wrangler will be live streaming  highlights today, and Saturday's finale of the George Strait Team Roping Classic,
March 14th, starting at ten a.m. Go to
WranglerNetwork.com
»

New STRAIT music! 
George  returns to the AT&T Center,  Cowboy's Stadium,  for the ACM Awards in April.   This go-round, says
the ACM release,
Strait "will debut new music."  
»

Asleep at the Wheel has released a new album, with George's contribution "Down Mexico Way"  being the first single.  Listen to this great Strait vocal at;  
http://www.texasmonthly.com/daily-post/exclusive-song-premiere-george-strait-joins-asleep-wheel-spin-through-south-border-down

»

George released the Arlington Texas concert in a DVD which is better than the CD because it has 40 songs, all but one song from the concert!   ('Folsum'  was not included, as the guest artists erred on the lyrics.)   This DVD is a must have for a George Strait fan.   George was emotional, and at the top of his game, in fine voice.   The Ace in the Hole Band gave a tremendous performance, as always.