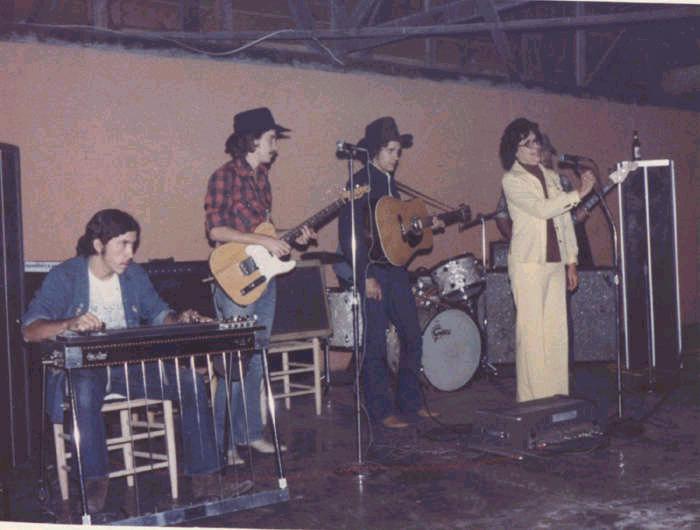 Before being accepted by MCA and recording "Unwound," the song that would launch his long record setting career, George honed his craft for years in the South Texas Honkytonks.  He worked as a Foreman on a cattle ranch in nearby Martindale Texas during the day, and hit the road with his buddies and band members at night.   They started out in a pick-up truck, then a van, and graduated to a bus eventually where they played dominos and watched soap operas (among other things) while on the road to their next gig in a south Texas honkytonk.

George and the original members of the Ace In The Hole Band recorded six songs back in the 70's in Houston on Pappy Daily's D Label.  Ace In The Hole member Mike Daily on pedal steel is grandson to Pappy.  Mike's younger brother David has a website dedicated to the old days.  I have contacted David several times in regards to using a few of his photos and the old local articles, and the link to his page is on my Straitfever link page.

From the 70's -  A young still in college "Ace In The Hole Band"

Left to right;  Mike Daily on Steel,  Ron Cable on Lead Guitar and Vocals, and a young George Strait.   Hidden behind George on Drums is Tommy Foote, and to the far right (mostly hidden) is bass player Terry Hale.    Of these original members the only one that did not remain with George Strait and the Ace was Ron Cable.   

For more on this great band see my main
"Ace In The Hole Band"
Page. The link button is at the end of this page.   Please take the time to write a note to them in their Guestbook - they will get your message.   Thanks.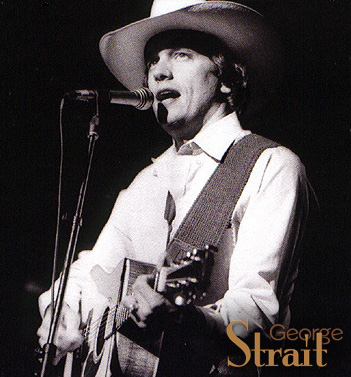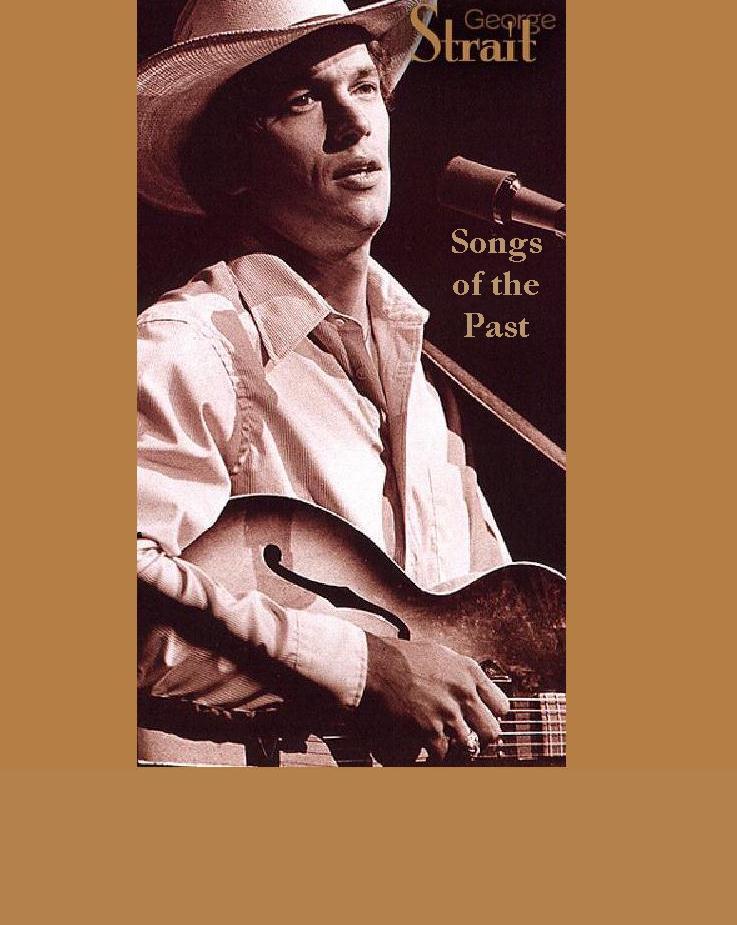 Her Thinking I'm a doin' Her Wrong

Ain't a doin' Me Right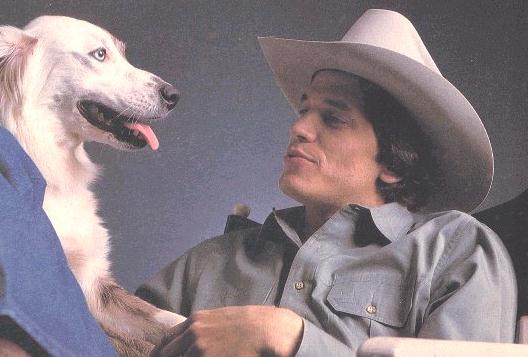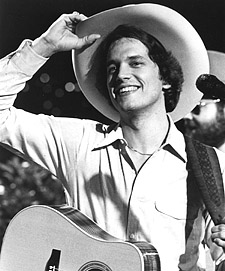 This picture is from the back of George's first MCA  LP album "Strait Country."

"I Just Can't Go On Dying"  (Written by George Strait),

  Flip side:  "Honky Tonk Downstairs"

"(That Don't Change) The Way I Feel About You"  (Written by George Strait)

  Flip side:  "Lonesome Rodeo Cowboy"

"I Don't Want to Talk it Over Anymore"  (Written By George Strait)

  Flip side:  "Lonliest Singer In Town"

These are the six songs George and the Ace recorded.

In order:

All three songs written by George are in his great Boxset collection.   I have all of these songs on tape since they were also doing these songs during their shows back then. 

In later years George rearranged "Honkytonk Downstairs" and "Lonesome Rodeo Cowboy" and included them in his albums.  He has not re-recorded "Lonliest Singer In Town."   I wish he would, it is among my favorite old Strait tunes.  In "Lonliest Singer In Town" I hear a Strait diamond in the rough,  and a great band beginning to come together.   I have included part of that song here as a wav, and have also added some wavs to other old songs that the guys were doing at dates back then.  I hope you enjoy them. 

This page was last updated: November 17, 2011