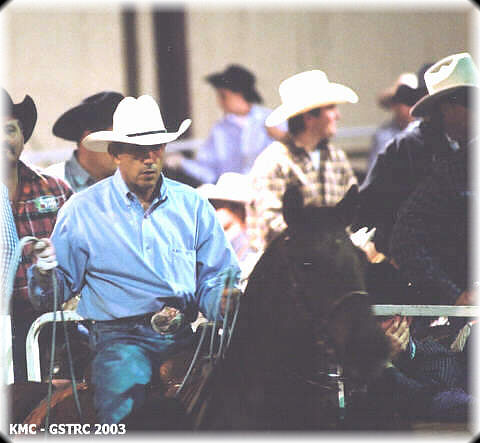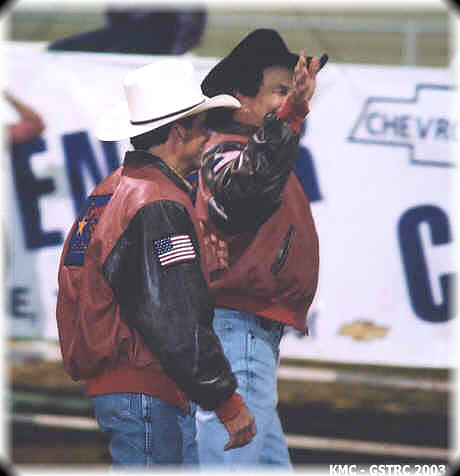 March 14th, 2003 at the Annual George Strait Team Roping Classic at the San Antonio Rose Palace George and Bubba Strait had their best run yet.

During some hot cowboy competition they came within a few seconds of making it to the final go on Saturday.  It was my 13th year going to the GSTRC and it was the best Roping yet.  One of my favorite memories from Kingsville was in 1999 when Jake Barnes finally won the GSTRC.   The San Antonio Rose Palace has taken the Roping up several notches.  This is indeed a facility that puts the Ropers first.  The folks at the Rose Palace do their best to assure that everyone has a great time.  The brothers Strait and their families put the added finishing touch into what has become one of if not the best professional Team Ropings in the USA. 

You can see pictures and read about the best ever George Strait Team Roping at the official George Strait Team Roping Classic website:  
www.gstrc.com
George in the header's chute concentrating, about to give the nod to let the steer loose.  His son Bubba is his heeler and will haze the steer to keep him running straight so that George has a clear shot for a good loop over the horns.  George will make his dally around the saddle horn and turn his horse to the left taking up the slack and smoothly lining the steer up for Bubba to get a good shot at his heels.  Bubba will snake his loop out at the right second catching the heels of the running steer, then make his dally and pull his horse to a stop.  George will then spin his horse around to face his partner and back his horse to tighten the rope, pulling the steer under control.  The flagman signals a complete run by dropping the flag, and the time comes up on the tote board - a good run!

This photo was taken when they were on their way out of the arena after the awards presentation.  Big Brother Buddy is waving back at an enthusiastic fan (me).  Those great looking leather jackets on these handsome  cowboys were donated by Wrangler.

This page was last updated on: April 20, 2005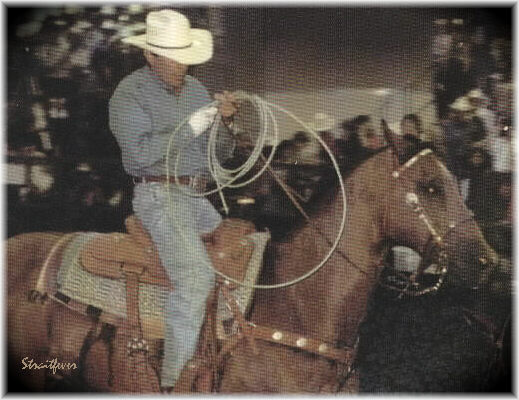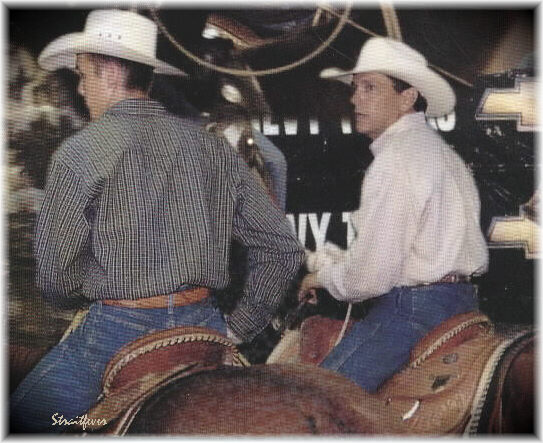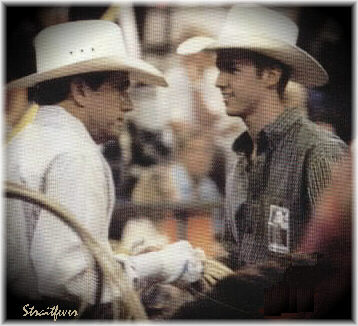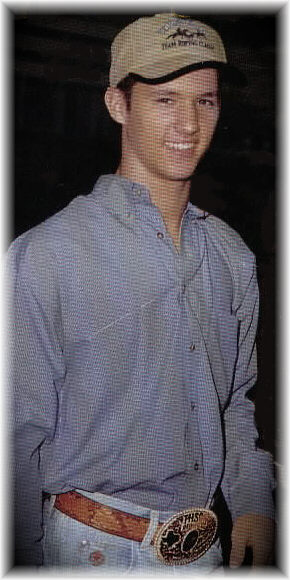 A few of my favorite photos from the past few years..

THE GEORGE STRAIT

TEAM ROPING CLASSIC

~ 2003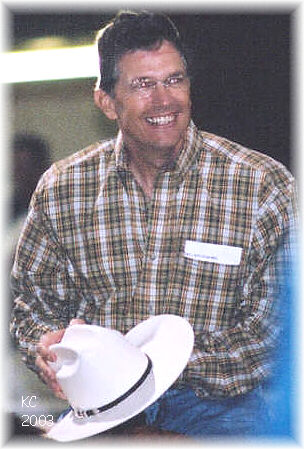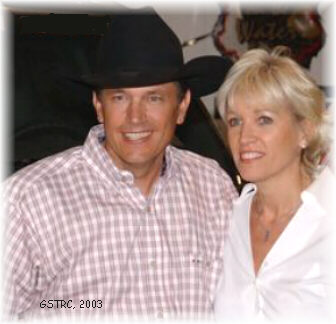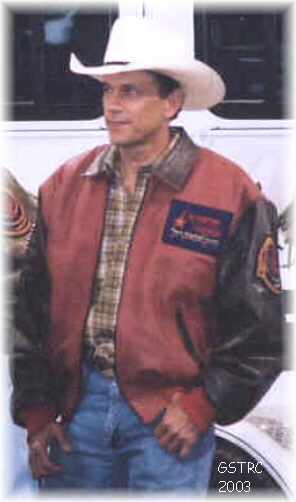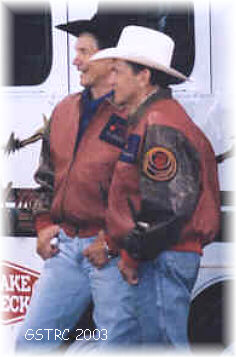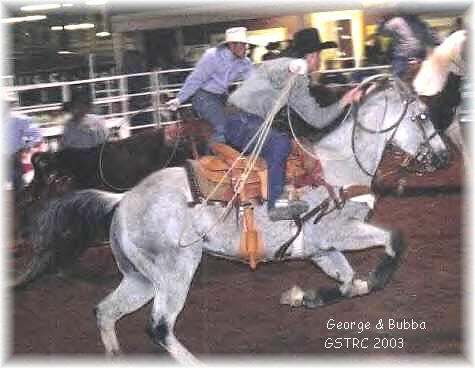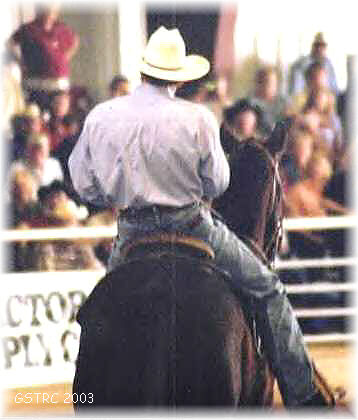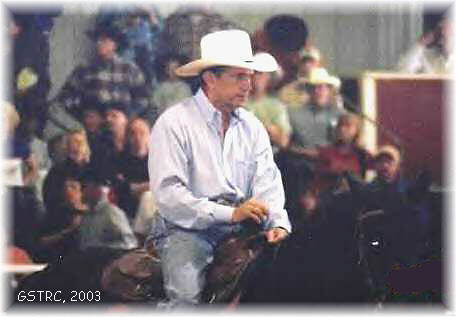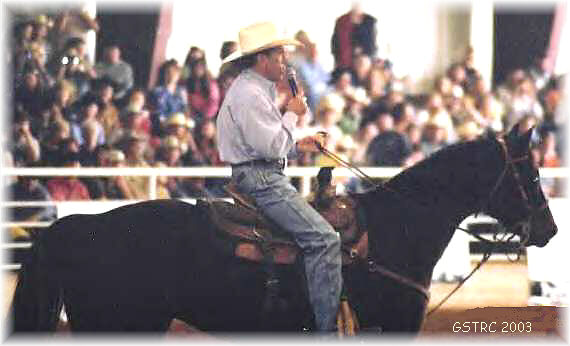 George Strait Jr, "Bubba"

These pictures were taken by several friends, my thanks to Kitty, Adele, and everyone else.

The Brothers Strait, big brother Buddy, and George.